Dear foreign students living in Japan
Available subjects and learning style
The general school Human Academy Tokyo school's fashion producer course and hair make artist course After graduation, it will be a course that allows you to change your status of residence to work in Japan. ※ Ministry of Economy, Trade and Industry and Ministry of Justice certified course
An example of a weekly schedule
The full-time course comprises a two-year specialized educational program during the weekdays. On a day when you have no scheduled classes, you may take classes belong to the other departments. * Available courses may vary at each campus.
Mon.
Tue.
Wed.
Thu.
Fri.
Sat. & Sun.

1


(9:20〜)
○
○
○
○
○
Part-time Job

2


(10:50〜)
○
○
○
○
○
Lunch

3


(13:30〜)
○
○
○
Career consultation
Japanese supplementary lessons

4


(15:10〜)

Cross-over curriculum
This system offers you to take courses belonging to other departments.

5


(16:50〜)
Application process
From entry to application
Firstly, contact to our admissions office.

Please fill out your profile to this request form for the information materials and submit. We will contact you in return.

Confirmation of the required information

Available courses may vary depending on your current Japanese level and your visa status.

Please join our trial lesson

We will introduce you to your nearest campus for your visit to the trial lesson.
About your visa status
If you currently go to a Japanese language school

You may enrol our school if your student visa is valid through 2018.
If you have a full-time job

You may enrol our school if your work visa is valid through 2018.
Leave it to us

We aim to be the No. 1 specialized educational institute in Japan for offering the best foreign student support.
Human Group runs Daijob.com, the information website for the bilingual recruitment, and Human Academy Japanese Language School. We are fully equipped with a thorough support system where tutors and staffs as a whole supporting each foreign student to realize his/her dreams.
Anticipating the Tokyo Olympic Games in 2020, Japan needs more human capitals with their professional skills and linguistic abilities. Along the way, the globalization has been penetrating in the fashion/hair make industry on a daily basis.
Learn with greed at Human Academy Colleges, build a variety of experiences, and be a global human capital!
We probide a free brochure containing information.
Frequently asked questions (FAQ)
1

I am planning to go for the full-time course. Would a student visa be issued?

Yes, your student visa issuance will be sponsored by Human Academy Colleges.
2

Which Japanese language level would I be required?

You must be able to comprehend lessons held in Japanese. The corresponding level required for the full-time course is JLPTN2, and JLPTN3 for the double schooling course.
3

I am thinking about applying to the double schooling course. Do you issue a student visa for that?

No, the visa won't be issued. The program is available for those who have the status of residence in Japan.
4

My Japanese is not so well yet, would it be okay?

No problem. You can start as a beginner at the Japanese language school you will be going as a double schooler.
Campus introduction
Akihabara Campus Certification pending
Location

Sankyo Bldg., 3-21-5 Sakuma-cho, Chiyoda-ku, Tokyo
Access

5 minute by walk from Akihabara Station of JR-line.
Tel

0120-953-968
Opening colleges
Osaka Campus Certification pending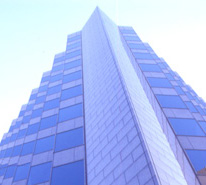 Location

Midosuji MID building floor 9, 4-3-2 Minamisenba, Chuo-ku, Osaka-shi, Osaka
Access

1 minute by walk from Exit 3 at Shinsaibashi Station of Midosuji-line.
Tel

0120-953-968
Opening colleges
Fukuoka Campus Certification pending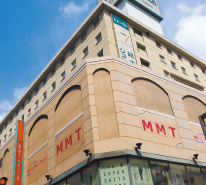 Location

MMT building 8F, 1-10-13 Tenjin, Chuo-ku, Fukuoka-shi,Fukuoka
Access

3 minutes by walk from Exit Tenjin Station of Subway
Tel

0120-953-968
Opening colleges